When I started this year, I didn't fully expect I'd read as much as I have. But my reading list for 2020 has been massive. Subsequently, it's been a year of superpowered growth, both personally and professionally. Here is my 2020 reading list with book recommendations for you and your reading list.
In light of my birthday (11-30), I'm making my Be Solid book on sale with extra bonuses. This special is only available through my site and does not apply to Amazon. Get the paperback (signed), digital ebook, and a bonus coaching session for self-love. I'm never going to offer a free coaching session again. So if you've been curious about what coaching looks like, this is your chance to find out. This paperback/digital combo is on sale and I'll contact you after you purchase to get your free session. This special ends on December 5, 2020, so act now!
Since 2013 I've made reading a big priority in my life
Last year, however, I didn't read very much. I intended on making a change in that this year. I started with a book by a good friend who helps business leaders and entrepreneurs grow. I've read book recommendations from friends. I've made friends with a few of the authors of books read this year. 
The following is a list of and insights into the books with links to Amazon for you to get it. If you're looking to add books to your reading list, this post is just for you. If you're looking for gifts for your holiday list, this post is also for you. And if you're curious about what kinds of books I've been reading that have had the most impact on my personal development, healing, growth, and success, this post will give you all of that.
My 2020 Reading List (with recommendations for who each book is best for)

Why I read this: I met Derrick at a speaking event in Hurst, Tx last year and was really inspired by his story, his presentation, and his passion for people. This man has a heart of gold. He has experienced hardship, trials, and pain and used these experiences to transform his life.
We connected on that level, especially after he heard my story about the core theme of Be Solid. We exchanged books and I began the year diving into this one. It served as a great kickstart into having a winning mindset and determination to push through one of the most challenging years in history.
General description: Mindset determines so much about our personal and professional success. If you let yourself get into a mindset of struggle, you will experience more of that. Instead, by shifting your mindset into choosing to make each day a day that you will win, regardless of what challenges you face, you can find success in unexpected ways.
Who this book is best for: Entrepreneurs, business leaders, and managers, parents, people who want to make positive changes in their lives and who are open to trying new things.

Why I read this: This was recommended by my publisher at the start of the year to do a new kind of marketing for Be Solid. Overall it's a great read with some powerful insights into making your work and your marketing be FOR a specific type of person, with specific needs and wants. Too often we try to appeal to everyone and that is a losing game.
General description: It's time to rethink how we grow business. It's not about being the best in the world but about being the best FOR the world. This book provides a simple and powerful strategy for creating word-of-mouth advertising for both your work and your life.
Who this book is best for: Entrepreneurs, business leaders, marketers, promoters, anyone trying to market anything (particularly online).

Why I read this: This was another recommendation by Summer Stevens (my publisher) who recommended FOR and this one together. Overall it's a good book but it could have been much shorter. He gives some good stories and practical insights. Yet there's a lot of marketing Miller does in this book that tries too hard (in my opinion) to sell his other stuff.
General description: Customers buy your story more than your product or service. Using the Story Brand framework you can harness the power of your business story to deliver a message that leads customers to choose you.
Who this book is best for: Marketers, entrepreneurs, business leaders, storytellers, artists, and anyone with a product/service they are trying to create content to grow

Why I read this: I met Meg through our mutual friend AJ Amyx, who led me on a transformational coaching retreat earlier this year. Meg and I come from similar religious backgrounds and struggled with some of the same shame-based beliefs in our teen and early adult years. She bought my book as soon as she read the title and I got hers shortly after.
I loved her honest storytelling and vulnerability. I could relate to so much of her experiences in accepting myself and overcoming the shame of sex-based religious programming. Learning how to fully Love yourself through the false beliefs taken on during our formative years is difficult to work. It's been a part of my healing journey this year and this book has been incredibly helpful in that way.
General description: A thoughtful and empowering guide for how to create your own safe-space, overcome indoctrination that excludes you for not adhering to every rule, and focuses on judgment more than Love. This book is about how to become more whole by seeing yourself as a temple of Almighty Love.
Who this book is best for: Anyone who has been to church (ever), people looking for guidance in spirituality and spiritual growth, personal development, fans of memoirs and funny/inspiring storytelling

Why I read this: I've been a fan of Ryan's since reading The Obstacle Is The Way. At the time of reading Stillness, it was his latest. I was just starting to practice meditation daily and wanted help learning a modern way to go about being still.
As Covid-19 was just starting to impact our lives through the start of the quarantine, I was finishing this. I learned how to be still, go within and find peace, and be led more spiritually than with the chaotic mind. It has been a very powerful influence on my personal meditation as well as my coaching practice. I do powerful meditation in nearly every coaching session.
General description: Stillness is the ability to slow things down. To clarify your thinking. To center your soul. To direct your efforts. To be steady while the world spins. It's the peace that makes room for happiness. It's the key to everything that matters.
Who this book is best for: You. There's not a person alive who won't benefit from this book. It's in my top 3 books of the year.

Why I read this: I became a superfan of Paolo after reading The Alchemist last year. That became my all-time favorite work of fiction. Pilgrimage is the sister companion to that book, at least according to the publisher. It tells a story of a similar journey of a character trying to gain a sword as the fulfillment of a lifelong spiritual practice.
But to do so he must walk a long stretch with only a guide, his faith, and willingness to let go of old beliefs about himself. It's another book that is easy to insert yourself into because all of us are on a Pilgrimage to achieve our dreams. But we get in our own way. And unless we're willing to do the deep inner work to heal, we'll be kept from gaining the one thing we seek more than anything.
General description: This fascinating parable explores the need to find one's own path. In the end, we discover that the extraordinary is always found in the ordinary and simple ways of everyday people. One part adventure story, part guide to self-discovery, this compelling tale delivers the perfect combination of enchantment and insight.
Who this book is best for: Fans of fiction, great storytelling, those interested in personal growth/personal development.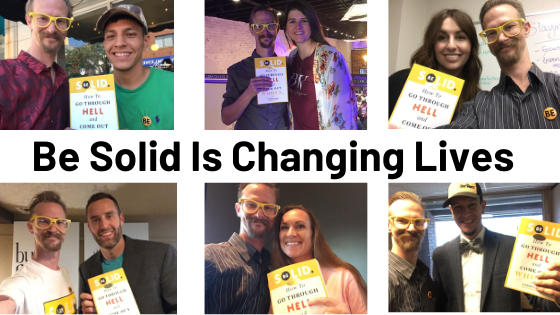 Don't miss your chance to get my new book with special bonuses (includes signed paperback, digital copy, and bonus self-Love coaching session). Available for a limited time!

Why I read this: This was recommended by my good friend Topher Fangio. It's a relatively short read. Since I do a lot of teaching online through this blog, my Youtube videos, and social media, as well as my coaching program that includes online teaching, I wanted insights into how to grow to reach more people.
Overall the principles are fairly easy to implement and the method can be followed by doing the work. However, many marketers sell a story that offers to make it easy to create big wins fast. This book makes that claim. However, the process is not as simple as it seems. I've done a few of his methods and had decent results. But I'm learning from other teachers and books that the mindset is more valuable than just the methods themselves. So if you read this, make sure that you are employing principles from books like Make Every Day A Winsday or Think And Grow Rich to fully have the best results.
General description: "This book is the blueprint for how to start, grow, and scale an online education business-skipping the trial and error. In this book, you'll discover how you can duplicate his success and turn your knowledge into a profitable online business."
Who this book is best for: Online businesses, course creators and teachers, people with digital products and services

Why I read this: This was recommended by my good friend Jerzy Jung. All of us want to know how to make more money. I bought into the fable that hard work created wealth. For some it does. But it's also really about some core spiritual principles that open up doors hard work never will.
Edwene Gaines has a powerful story of overcoming a broken marriage, living in poverty, and rising to success by adopting spiritual principles that shift your mind and heart to flow in abundance instead of scarcity. Edwene is also a fantastic lady. I wrote to her after finishing this book and she sent me a personal letter in response. We've shared a few conversations and her support of me and my work is an amazing blessing.
General description: Once living in abject poverty while trying to raise her daughter, Gaines felt overwhelmed and terrified. What seemed impossible at the time, she did anyway-and began to turn to her faith for direction. By following the four spiritual laws of prosperity: tithing, goal-setting, forgiveness, and finding your divine purpose, she promises that you will change your life from deprivation to abundance and freedom.
Who this book is best for: Those looking for clear and spiritual ways to be in the flow of abundance and escape the struggle of scarcity mindsets.

Why I read this: As a teacher of Love, I'm always looking for new inspiration and ways to learn the fullness of LOVE. Love is bigger than any book or teacher can ever fully describe. Hahn writes with such power in brevity that each chapter is such a well of wisdom and clarity on how to incorporate real Love into your life daily. I've gained so much from both books (see below) that I use in my personal relationships, business, and every teaching/training on the subject of Love.
General description: Timeless insight into the nature of real Love. With simplicity and warmth, Hahn explores the four key aspects of Love as described in the Buddhist tradition: loving-kindness, compassion, joy, and freedom. In order to Love in a real way, we must first learn how to be fully present in our own lives.
Who this book is best for: You. Seriously. Every person needs this.

Why I read this: I bought this with the True Love book and it was such a powerful addition to that experience. While True Love is mostly about self-Love, this book explores the details of incorporating real Love into our lives and relationships. Every relationship you have can be transformed, healed, strengthened, and grown using the simple principles and methods found in this book.
General description: How to practice Love. Zen Master Thich Nhat Hahn offers teachings on every aspect of Love from being in Love, friends, children and family, and much more. This book also includes meditations you can do alone or with your partner to expand your capacity to Love fully.
Who this book is best for: You. Yes, you.

Why I read this: I've had this book for 5 years. It has sat on my shelf waiting to be read. I'm glad I waited. I needed Oprah's wisdom, clarity, direction, empathy, and motivation to go through challenges from this year with grace, peace, hope, and commitment. Essentially each chapter is a column from her old magazine line.
There's so much power in each chapter that I would read it during my morning breakfast and coffee time to gain inspiration for my day. Similar to the books by Thich Nhat Hahn, every piece of this book is about how to approach life through a lens of Love, even when you feel like only darkness surrounds you.
General description: From the back of the book (this says it best): "I know for sure: Your journey begins with a choice to get up, step out and live fully." -Oprah Winfrey
Who this book is best for: You. Everyone needs inspiration, hope, and direction. Oprah is the best at all three.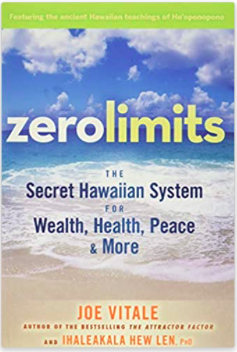 12. Zero Limits: The Secret Hawaiian System For Wealth, Health, Peace and More by Joe Vitale and Ihaleakala Hew Len
Why I read this: This was another recommendation from my friend Jerzy. I'd heard of Joe Vitale's work before and I'd tried Ho'oponopono before but it seemed so silly. But THIS!!!! All it took was reading about Dr. Hew Len and his transformational work as a psychiatrist at one of Hawaii's most dangerous mental health ward's for me to dive right in.
And I will say this: this has been one of the most powerful books I have ever read. I use Dr. Hew Len's version of Ho'oponopono several times a day and teach all my coaching clients how to use it. It's one of the best ways to release negative emotions, past pains, practice forgiveness, and achieve true, lasting peace. It's an absolute MUST-READ!
General description: The method taught in this book is only 4 phrases. And they are the keys to transformation in every capacity and area of your life. The answer to all of life's challenges is profound love and gratitude.
Who this book is best for: YOU!!! Just buy 3 copies now because you'll be recommending this book to everyone you know after you finish it.

Why I read this: Another book I've had on my shelf that I'd read maybe 2 chapters a while back. I watched a talk by Bob Proctor where he said that the thing that transformed his life was receiving this book from a mentor and reading it every day. I read it in a weekend. It's beyond powerful.
Ultimately the key is your mindset and the story you commit your life to and focus on. There are several powerful principles he lays out to achieve this. Hill studied 500 successful people and found all of them possessed this same formula. And it's all inner work more than skills or talents. Use what he says and your life will transform too. Richness is more than money. It's the gold inside of you.
General description: Andrew Carnegie's magic formula for success was the direct inspiration for this book. This book will teach you the secret-and the secrets of other great men like him. It will show you What to do and How to do it. Following what is outlined in this book will give you whatever you want in life. 
Who this book is best for: You. It's a must-read. There's a reason why successful people still refer to this book as a key to their success despite it being over 80 years old.

Why I read this: This entire year has had 2 key focuses for me in my personal and spiritual life: Trust and Patience. In my prayer and meditation time, that's what my spirit has repeated to me a billion times. I hopped on Amazon one night and this just popped up. I read the intro and ordered it on the spot. And I must say that it's one of the top 3 best books I've read in the past 3 years.
Iyanla is an inspirational person and her ability to transform her life with the power of Trust is beyond inspiring. I'm re-reading this book again to absorb the wisdom, principles, and methods even more. Because I've spent my whole life trying to know what will happen ahead of time, and ultimately trying to control the HOW in everything. But that's not how God/the universe works. To truly have the life I want, I have to let go and Trust. Which means I have to learn how to trust myself and God. Which is the key to trusting others and trusting the process.
General description: In this compelling volume, Iyanla shares illuminating and heartrendingly powerful stories of broken trust, betrayal, and triumph. Trust is like oxygen: without it, none of us can survive. Her trust prescriptions will challenge you to face your deepest fears. And they will free you to cultivate new levels of authenticity, resilience, peace, and joy.
Who this book is best for: YOU!!! I can't recommend this book enough.
My 2020 reading list got me through Covid-19 & more massive challenges
I'm currently reading Prosperity by Charles Filmore and The Master Key To Riches by Napoleon Hill. I have 3 books on deck to start soon. They are How To Love Yourself by Gay Hendricks, Attached: The New Science Of Adult Attachment And How It Can Help You Find And Keep Love by Amir Levine and Rachel SF Heller, and The Neville Collection: All 10 Books By A Modern Master by Neville Goddard. And honestly, I have 2 other books lined up behind them.
Which means I'm setting myself up for a massive end of the year and start to 2021.
What about you? Have you read something this year that made a strong impact on your life? What books would you recommend I look into and add to my 2021 reading list? Comment below.
And don't forget to grab Be Solid: How To Go Through Hell & Come Out Whole paperback/digital book combo on sale now and get a bonus self-love session with me now. See you soon!