Episode 8: Benji Rogers by D Grant Smith on Mixcloud
If you want real success in the creative industries, music in particular, you've got to aim your audience growth at connecting with a particular type of fan. You want the diehard, passionate superfan who will break their bank (and their backs) to support your work.
These folks are incredibly uncommon, but worth more than I could ever describe in a single blog article (which is why this is such a regular topic here on the blog.
One of the best teachers I've found, and outspoken advocates for superfans is Benji Rogers. He's such an influential presence in the realm of building a successful career, I had to bring him on the DIY Artist Route Podcast.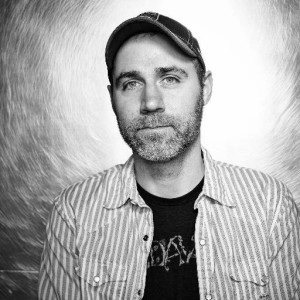 Benji is one of the biggest movers and shakers in indie music today. The founder of Pledge Music, he's a profound and outspoken advocate for Super Fans.
You've heard me talk at length, including multiple webinars and past blog posts on the power of utilizing your super fan group of audience.
Now, Benji will give you even more reason to key in and make your super fans the focus of your growth strategy.
Aside from the talk about super fans, which does dominate much of our conversation, Benji Rogers also shares a lot about how to do crowdfunding the right way using Pledge Music.
Pledge Music was launched on the same day as Kickstarter, and there is a lot of good things Benji says about the crowdfunding platform. But the key difference is the way that Pledge Music engages with campaign creators (musicians and artists) and the support members who fund the campaigns.
This key difference ties in perfectly with why your focus on your super fans should be first, and let everyone else follow suit on their own.
Takeaways just for you
Benji is a quote machine. Nearly the entire call was spent trying to keep up with the gold that was pouring from his mouth, which are applicable to both musicians and creative entrepreneurs who can see how to take these principles and apply them to their work.
Listen to this action-packed episode for how to put the guidance of Benji into play (aside from the freebie at the bottom of this post). Here are some great lines from our discussion:
"Ultimately all music is free. But what isn't free is the making-of. If you lift that lid just a bit, you get the magic."

"Artists tend to forget that what they do is fascinating to people who can't do it."

"You allow fans access to that deeper level while it happens. What if you could get a VH1 Behind the Music while it's happening? Artists can choose to give as much or as little away as possible. It's really about a personal connection."

"Each Super fan is your digital gold, they are the ones that value your business moving forward. That's your tribe, that's your community. They're your weird ones and that's what's fun."

"What I want Pledge to become is the largest Super fan community in the world, owned by the artists that bring their fans to the table, because ultimately we don't own those fans. The artist does."

"The #1 place artists fail is email lists. Pushing your fans to third party platforms for engagement is a mistake."

"17% of all music fans categorize themselves as Super-Fans, but they also make up for over 60% of all the revenue in the music industry."
Put the insights from this podcast to work for your career, and grow your SuperFan audience tribe with a free strategy session with me here.