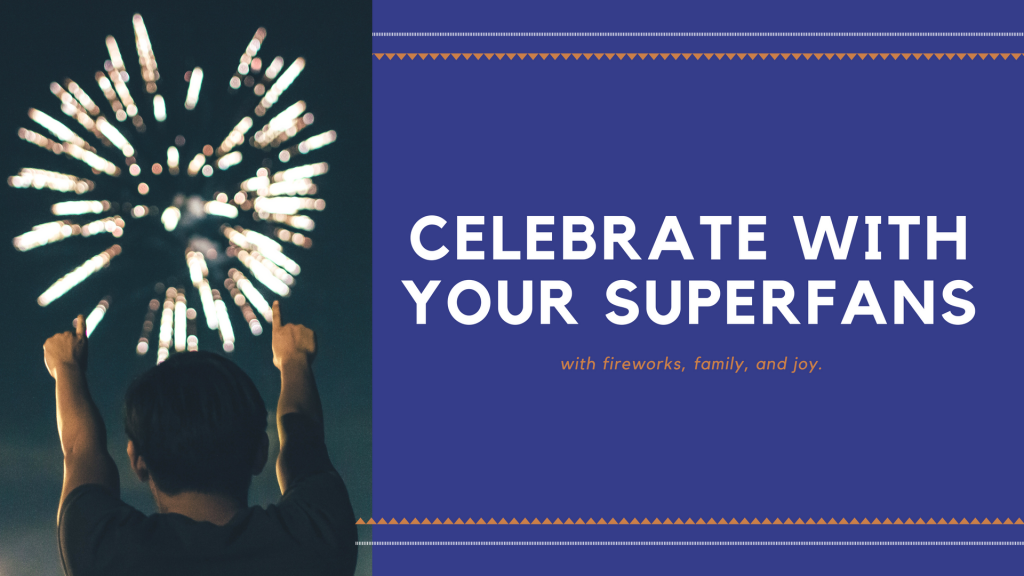 Superfans are the gold mine for musicians and anyone trying to build a successful career. These are the passionate individuals who go out of their way to buy all of your work, put your posters on their walls (or make their own posters if you don't have them for sale), and share everything you do with their friends.
When you reach the level of superfan stardom like what Bruce Springsteen, Amanda Palmer, The Grateful Dead, Brandi Carlile and other musicians have, you'll be set for your career. Until then, blogs (and podcasts) like this one are tools in your Growth Farming toolbox to make that happen.
So far on the DIY Artist Route Podcast we've connected with fellow SuperFan building advocates like Benji Rogers (Pledge Music), Kevin Kelly (Wired Magazine), and Chandler Coyle (Berklee Online & Music Geek Services). Recently I was blessed to get to chat with Chandler's brother and Music Geek founder Jay Coyle on the gospel of super fans for musicians.
Jay Coyle has a storied past with music and music marketing. His approach to helping musicians market themselves is an outside-the-box perspective that made me instantly pay closer attention. It's the way that I've gone about building my audience for The Appetizer Radio Show and help musicians connect with their fans for years. And best of all, it's really easy.
What does your fan base want most from you?
Think about that. Put yourself in the shoes of your audience to see what you can do for them to garner more of their support, AND how you can build stronger connections with them.
Jay Coyle Thinks Like A SuperFan
Chances are you're a big fan of at least 1 band or musician. What lengths would you go to in order to see your favorite band live?
What about adding their music to your record library, even if that's digital?
Let's throw some merch in too, because most of us Superfans have merchandise from our favorite artists.
What is it that we most want from our favorite artists, and why are we so passionate about them?
It's these keen insights into what makes the super fan army move in your direction that Jay is so great at. It's how his company Music Geek Services has helped many small-to-medium sized bands thrive in a constantly growing music market with new artists emerging daily.
More competition creates more noise and less room. No musician in this industry can get by on trying to be all things to all people and expect to win. Instead, focus on your core audience of super fans and make them your prize.
Jay Coyle is one more advocate for the essential piece to your audience growth superfans. Take his insights, tips, and advice to heart and to action.
Put these insights into building strong connections with your audience to convert them into Superfans with me by setting up your free strategy session now.