Vision. Milestones. Perspective.
Looking forward to the future and doing a combination of goal-setting and forecasting of what lies ahead, taking into account outside influences and things you have absolutely no control over.
Looking at the big picture and the future of what lies ahead, combined with the aforementioned goal setting, is one of my gifts. It's what helped propel me into the radio industry at the ripe age of 16, into creating a radio/media property at age 21, turning that property into a business and converting a "project" into an entrepreneurial element at age 26, then setting out on my own to take on a new career outside of the radio industry to work as a coach and mentor for folks like me in the creative business space (musicians, entrepreneurs, startups, etc) at age 32.
Today marks not only a new day, but a place on the map of my future vision that will bring a new set of accomplishments of goals and achievements with it.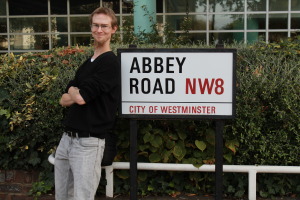 I turn 34 today, and I'm writing about that because aging has been something that I look forward to instead of dreading. I want to share with you the fulfillment and successes of my journey up to this point, a few philosophical lessons learned along the way, and tell you what I hope to achieve in the coming year. As you know, community building is the mantra I live by, and as part of not only my community, but our growing group of creative entrepreneurs, I want to open up to you about the steps taken to get to this point, and the ones I want to reach in the coming year.
Call this accountability or transparency. These things matter.
"Life is a journey, not a destination."
You've heard this phrase before. I used to not pay any attention to it when teachers at school or mentors in my life would say this. It was one of those things I could imagine Mr. Miagi tell Daniel in the Karate Kid or Yoda tell Luke as he trained to be a Jedi, but never really thought it applied to me. However, it doesn't matter how old you are, the wisdom here is still on point. Yet what if we modified the phrase to have a little more practical application. What about this:
"Life is a series of milestones that lead us the destinations we choose."
I don't believe we have to settle for one destination in life. You can choose to have one truly huge, magnificently giant dream and work all of your life to achieve it. However, to reach that big, giant goal you're going to first reach some milestones along the way. Consider a milestone to be markers that indicate that you're making progress and give you some direction for how to move forward.
I mentioned briefly some of the milestones I've had up to this point. At age 16, like any teenager I was excited to get my driver's license and drive all over town. But looking back that wasn't the pinnacle achievement of that year. Becoming an on-air DJ on a college radio station while I was still in high school is what I remember as being the pinnacle of age 16. That experience planted seeds in me about what I believed radio had the potential to be, how it could impact the lives of indie and unsigned musicians, and it showed me the skills needed to do radio as a professional. That experience gave me what was needed to become an announcer at public radio station KACU as an incoming freshman at age 18. There hadn't been a freshman walk in their door with radio experience and a resume that showed on-air and production credit up to that point. I'll always remember age 16 as reaching that milestone.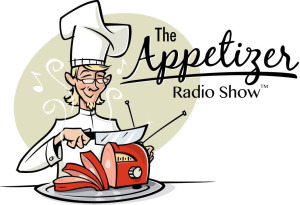 Fast-forward to age 21, which we all have different degrees of fondness for. That was the age I was when I had this seemingly strange idea to make a radio program that played different genres of music from known and unknown artists, all in the same hour. The show wouldn't follow a format of just rock or just folk music or just jazz. I paired songs that flowed together, or that I thought flowed together. And it stuck. In a little over a year, The Appetizer Radio Show was becoming one of the most talked about programs by the supporters of the station, leading to some positive feedback and later an interview with the Dallas Morning News. That would segue into the start of taking the show to other stations for carriage (syndication). Syndication would lead to turning the show into a business and a myriad of other achievements. It all began with that milestone at age 21.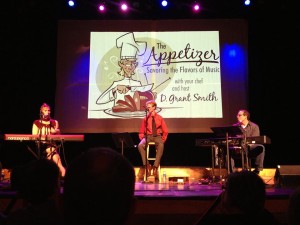 A little over a decade later and a whole lot has happened. The Appetizer celebrated its 10th birthday in 2013 with a live concert at a historic theater in our hometown of Abilene (The Paramount Theater) featuring indie music sensation Lindsay Katt and Billboard #1 songwriter Elliott Park. That was a great milestone for me because I'd never organized and put together a live concert on my own before, but achieved success for all parties involved by utilizing strong community engagement and bringing together a powerful team of people to help make it happen. There were a lot of lessons learned in that process, and it certainly created a platform to do more live events that drew the greater regional community together.
As I enter this new year and transition into casting a vision for what I want for the next several years, the game has changed a lot, not only in regards to media (radio, online, streaming services) and music (both from the standpoint of musicians and the music industry), but also the landscape for how to succeed in the creative marketplace. I came into the world of self-employed coaching from spending over a decade in the nonprofit realm. It's still an adjustment that I'm getting used to, and there have been a lot of lessons learned in just 2 years. Moving forward I want to achieve two big goals, which will create two big milestones to reach.
One goal is releasing the first in a series of books I'm working on that delves deep into providing a road map and guide into community building, starting with unsigned and DIY musicians (and those on the indie music circuit). Community building is the same as growing your fan base but it includes so much more. It's the combination of your super fans, your fringe audience, the people who help get your music to other people in other places, and the people who help grow your outreach. It takes a community to succeed, and I'm currently writing a book that not only illustrates the practical steps to achieve this, but highlights some real life musicians who are doing this right now.
I'm going to take that framework and apply it to other books that will show entrepreneurs, startups, and nonprofits how to do the same thing in their fields and regions.
That's a big vision to have, and some very serious milestones to reach.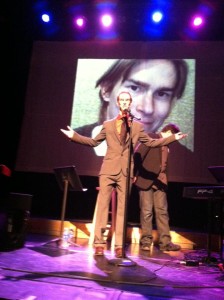 The second big piece of the vision is taking that message to the streets, and doing speaking engagements that teach individuals and groups the key elements they need to not only build strong fan bases, but cultivate powerful communities of support for their music. Again, this is big picture vision casting, and I am sharing this with you because what I'm building will impact your world. I want you to know what I'm working on so that you can benefit the most from everything I have planned.
This is how I'm going to be spending my 34th year.
On a side note, another reason I'm excited about turning 34 is it was Bo Jackson's number when he played for the Raiders. Bo is my all-time favorite athlete. We also share a birthday, which makes it extra special. One of these days, I want to be able to meet him. That will be a milestone for a different time, and one that I can't see clearly at the moment, but believe strongly to be possible.
What are you milestones for this coming year? As we enter the end of our calendar year and have 1 month left in 2015, share with me the milestones you've had this year and what you're wanting to do in 2016. Let me know in the comments below.